There are all the time some works available in the following galleries; Galleri Langegården, Vedholmen Galleri and Gulden Kunstverk (addresses and opening hours under). For those interested, there is also the possibility to make direct contact with me, for a visit to my studio, excluding the periods I have exhibitions in Bergen and its surroundings.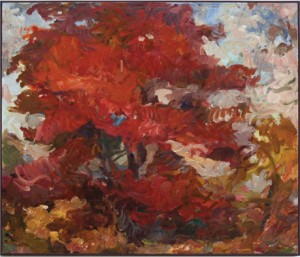 Sunnfjord Art Society, Førde    26 Jan. – 10 Feb. 2019
Opening speech by Fridtjov Urdal Saturday 26/1 1pm.
Open Sat 13-16, Sun 14-18, Tues and Thurs 18-20, Wed and Fri 14-17. Monday closed.
Adr: Festsalen, Førdehuset, Angedalsv. 5, pb 338, 6802 Førde, Norway tel: +47 57721900 email: kultur@forde.kommune.no
Video from the Exhibition at Galleri Langegården, Bergen 2018
Vedholmen Galleri, Os    7 – 29 Sept. 2019
Open: Thursday 16.00 – 20.00 Friday, Saturday and Sunday 12.00 – 16.00 Adr: Røtingav. 23, 5216 Lepsøy, Norway tel: +47 97138119 / 90896336               http://www.vedholmen-galleri.com
Galleri Aspect, Kristiansand   17 Oct. – 8 Nov.  2019
Open:  Daily 11.00 – 16.00 except closed on Sunday and Monday.  Adr: Østre Strandg. 3, 4610 Kristiansand, Norway tel: +47 38020407  http://www.galleriaspect.no/
Gulden Kunstverk, Steinberg    Automn 2020
Open: Wed. – Sun. 12.00 – 17.00. Adr: Guldenveien 11, 3053 Steinberg, Norway. Situated well signposted by E134, 14 km from Drammen. tel: +47 32236280 / 93402977          email: post@guldenkunstverk.com   https://www.guldenkunstverk.no